LAX is almost a city all by itself. This huge and bustling airport always has a lot going on, and for millions of people every year, this is the gateway to LA and to Southern California as a whole. If you're traveling in the region, there's a very good chance that, one way or another, you will end up here.
If you do find yourself with some time to kill between planes at LAX, and you'd rather not spend that time staring at the screen in the departures lounge, there are better ways to entertain yourself. Not far from the airport itself, you can find some great locations to take some photos and enjoy what would otherwise be wasted time. 
Whether you're looking for great selfies to spice up your social media feeds or some beautiful photos you can treasure forever, you don't have to go far from Los Angeles International Airport to find something worth capturing.
Drop off your bags at an LAX luggage storage, and you'll be able to explore some of these great photo locations for yourself. There are better things to do in LA than sit around the airport, so get out there and get snapping!
The Theme Building
For this first location, you don't even need to leave LAX itself. The Theme Building looks like a flying saucer brought to earth and is famous as an example of Space Age architecture. If you want photos that simply scream LAX, this is the place to come because this distinctive building is an icon of the airport and the city it serves that is known around the world.
It's also a fantastic place to get photos of planes landing and taking off from its observation deck. The Theme Building has made LAX instantly recognizable ever since it was first built in 1961, so it's well worth checking out if you have some time between flights.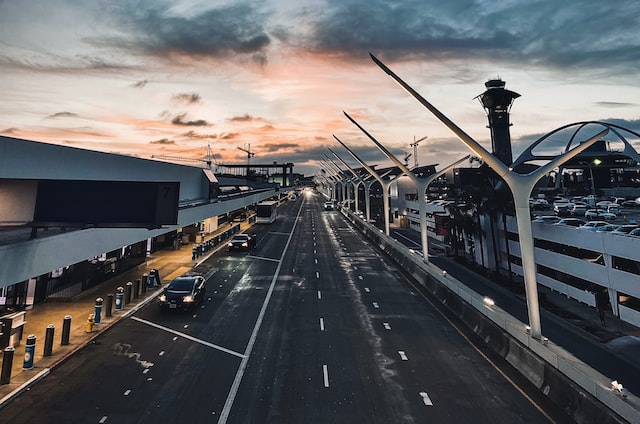 Crenshaw Corridor Railroad
This is definitely one for the urban explorers, although this little-known location can also make for some interesting selfies. The Crenshaw Corridor Railroad is a short stretch of disused track that used to be part of the Pacific Electric Railway.
Now, it's overgrown and graffiti-covered, but that just makes it all the more photogenic. It's a great place to get some atmospheric shots, and if you're into street art, you'll find plenty of interesting pieces to photograph here too. Just be careful not to trespass – this is an abandoned railway, after all.
El Dorado Park
This huge park is one of the best places to take photos in Long Beach, and it's only a short drive from LAX. El Dorado Park is perfect for anyone who wants to escape the hustle and bustle of the airport and get some fresh air.
There are plenty of green spaces to relax in, and if you're feeling active, you can even go for a run or a bike ride. But the real reason to come here is for the lakes. There are three of them, and they're all surrounded by trees, making them ideal for anyone who wants to get some nature photos.
Candy Cane Lane
If you happen to be in LA during the Christmas holidays, you should definitely check out this residential neighborhood close to the airport. Most of the year, Candy Cane Lane looks like any other suburban LA Street, but in December each year, it is transformed into a Christmas wonderland.
The houses are all decked out with lights and decorations, and the whole street is full of festive cheer. It's the perfect place to take some festive photos, and it's a great way to get into the Christmas spirit if you're feeling homesick.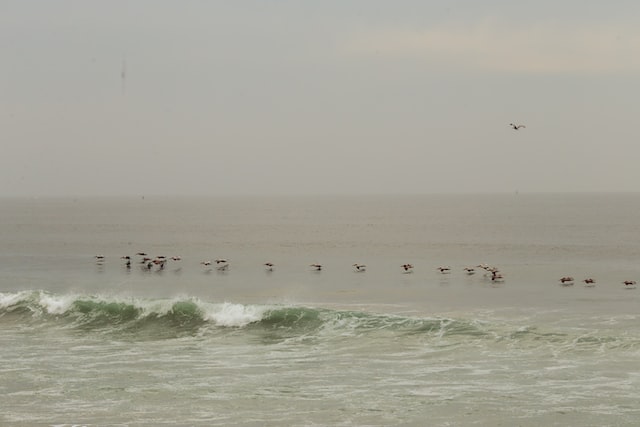 Dockweiler Beach
Dockweiler Beach is the perfect place to come if you want to get some beach photos without actually having to go to the beach. Dockweiler Beach is right next to LAX, and it's a great place to watch planes take off and land.
It's also a beautiful spot in its own right, with golden sand and clear blue water. Even if you're not interested in taking photos of planes, this is still a great place to relax before your flight.
Santa Monica's Pico Boulevard
The short trip to nearby Santa Monica is worth it if you're looking for something a bit different. The city's Pico Boulevard boasts lots of different murals depicting everything from butterflies to abstract art. 
The murals make for some great backdrops, and the area as a whole is charming and picturesque. You're guaranteed to be impressed by the vibrant colors and real artistic talent that have made this street so popular for selfies.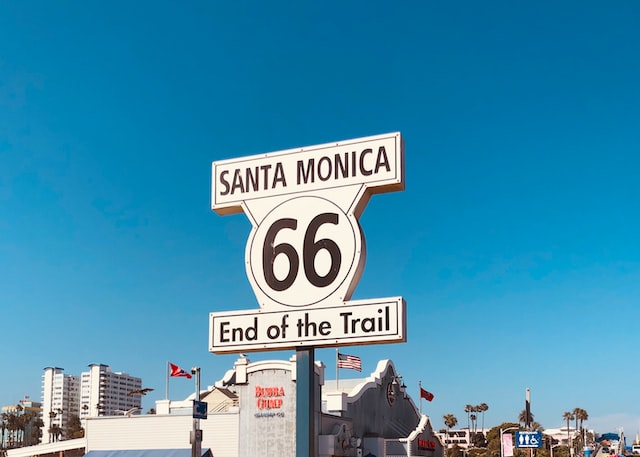 Ballona Wetlands
The Ballona Wetlands is a nature reserve that's home to a huge variety of wildlife. It's a great place to come if you want to get some photos of birds or other animals, as there are plenty of opportunities to spot them here.
There are also some beautiful landscapes to be found, and the reserve is full of trails that are perfect for hiking or cycling. Even if you're not interested in taking photos, this is still a great place to go for a relaxing stroll. Just be sure to stay on the trails, as the wetlands are fragile and easily damaged.
Marina del Rey
This is another great spot for anyone who wants to take some beach photos without actually going to the beach. Marina del Rey is a man-made harbor that's full of boats, and it's surrounded by beaches, restaurants, and hotels.
It's a popular spot for both locals and tourists, and it's easy to see why. The scenery is beautiful, and there are plenty of opportunities to take some great photos. Just be careful not to get in the way of the boats – they have right of way here.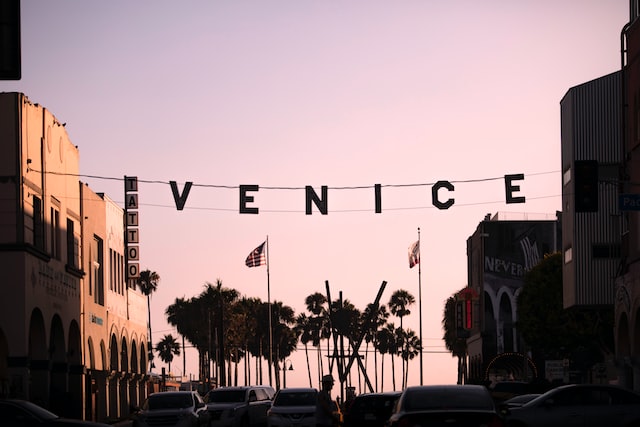 Venice Sign on Venice Beach
This is one of the most iconic photo spots in Venice, and it's definitely worth a visit if you have some time to kill. The sign is located on the Venice Beach Boardwalk, and it's a great place to people-watch or get some photos of the beach.
Just be careful not to get too close to the water – the waves here can be strong, and they've been known to sweep people off their feet.
Conclusion
There are so many great places to take photographs near LAX that there is no reason to be bored in between flights. If you haven't managed to see these places already, and you have some room on your memory card, don't miss the opportunity to get some last snaps of the City of Angels before you leave.