Unicrypt is a blockchain ecosystem that uses an intuitive approach to solve the pressing issue of investor confidence in decentralized finance (DeFi). The project works in tandem with liquidity pools on Uniswap by rewarding farmers for providing liquidity to Uniswap.
The Unicrypt Ecosystem presents a way to protect investors from new DeFi projects that suddenly pull the liquidity out of their Uniswap pools. The network utilizes its native UNCX utility token that functions as a deflationary governance tool and a means for developers to pay fees. With their upcoming release in January, the UNCX token will serve as a way to access its launchpad automated pre-sales in advance.
Users can also gain more investor exposure via the project's interface that displays only top-quality projects. Projects such as COIN, MahaDAO, YFDAI, LGCY, DEXT have already locked millions in the Unicrypt protocol.
Let us peer into the products that Unicrypt offers to provide investors with more protection and control.
The Unicrypt Liquidity Lockers
The Unicrypt new smart contracts known as Liquidity Lockers are live, allowing developers to publicly lock liquidity on Uniswap for a predetermined period. This feature guarantees investors that project developers are unable to drain their funds in a rug pull.
The Unicrypt network has quickly become the top locking protocol in the Uniswap ecosystem and currently boasts over $75M in locked liquidity across 2640 liquidity lockers.
Investors can easily browse through all locked liquidity pools on Uniswap and access vital details required to make an informed decision for each locked pool, such as the termination date and total funds locked.
Unicrypt is currently the ONLY platform securing liquidity and still allowing it to be migrateable to Uniswap V3, an exchange that could be just around the corner. The importance of this cannot be overemphasized. If a token has burnt its liquidity tokens, consider what will happen when uniswap v3 arrives, and how the token may not even be visible on the new platform as they now have no liquidity on it. If a tokens focus is long term, burning is never a good idea. Unicrypt is the only product and browser offering locks with liquidity migration to Uniswap V3. No exceptions.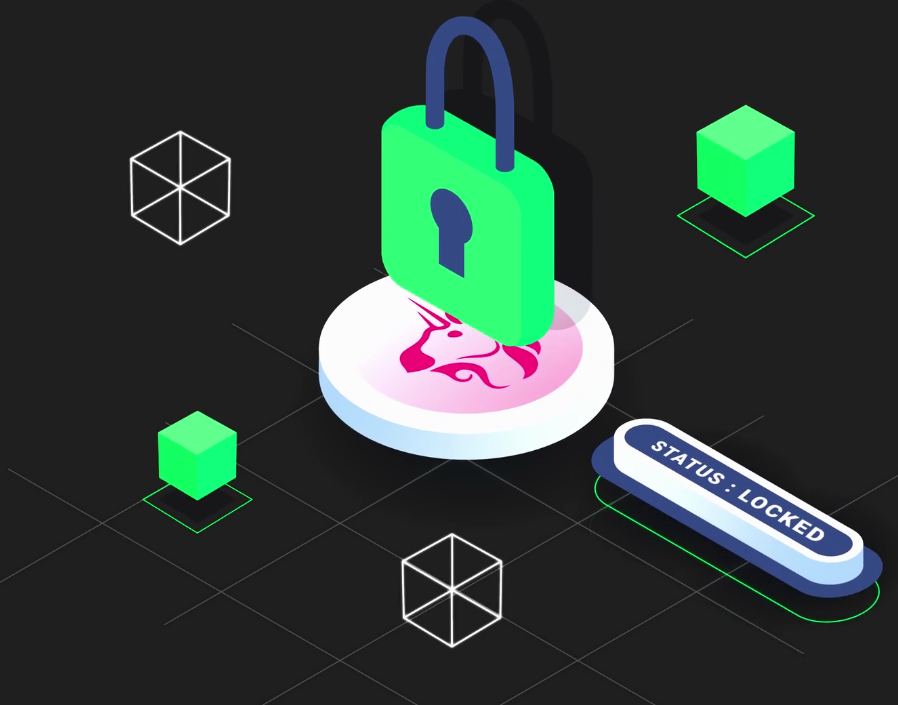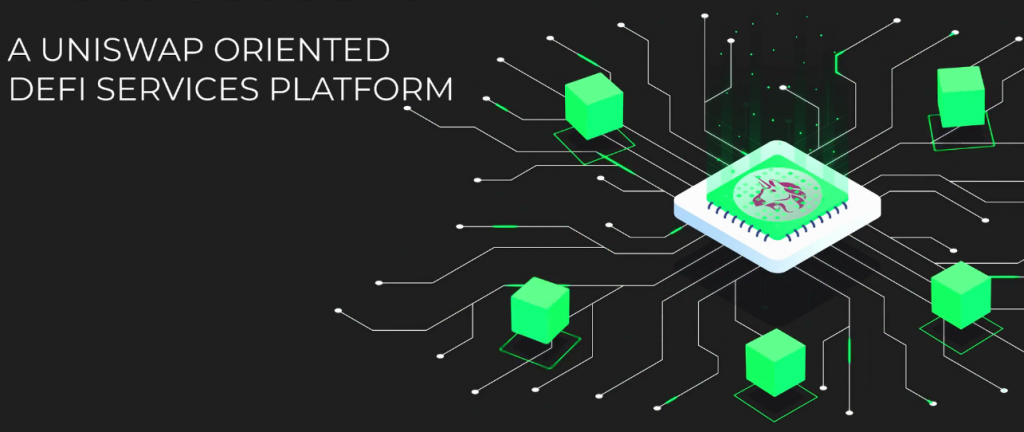 Unicrypt Yield Farming Protocols
Unicrypt offers a yield farming-as-a-service Dapp that allows any token developer (on Ethereum blockchain) to create a farm, with rewards available for the liquidity providers of any pair on Uniswap. Token teams are continuously making sure the liquidity is sufficient on its Uniswap pairs. By providing a service allowing the token teams to incentivize their liquidity providers, This Unicrypt product might become an industry standard anytime soon.
The upcoming decentralised application in this same area will allow to stake any type of token. Unicrypt team will allow anyone to stake UNCL to get rewarded in ETH – coming soon !
The Unicrypt Fully Decentralized Presale Platform
Unicrypt is on track for a January release of their long awaited presale platform. This first-of-its-kind decentralized launchpad platform offers an alternative to centralized protocols like POLS, SWAP, DDIM. Any project can run their presale on the platform in the same way as any token is free to list on uniswap.
This presale platform ensures two things, and closes the final safety gap between presales and market initialization and liquidity locks. Every presale must lock a minimum of 30% liquidity (all the way up to 100% supported). If a presale fails investors are redeemed fully for their ETH contribution. After a presale has completed, markets can be initiated by a publicly callable function and only after pairs have been initialised and liquidity locked, can the developers withdraw their funds.
The new platform will allow whitelisted auditors to flag tokens/contracts that appear malicious and this will be visible within the presale itself. Malicious minting functions, proxies, or blacklists can all be flagged and alerted to users in a decentralised manner.
Token vesting will also be introduced shortly thereafter, allowing teams to lock their team tokens (as they have been for liquidity locks) directly from their project's genesis. The token vesting dapp will also be usable as a standalone product, like the Unicrypt liquidity lockers.
The fully decentralized presale platform is sure to revolutionize DeFi by enabling any legitimate project to launch quickly, giving them the chance to focus on their project entirely.
The presale platform focuses on simplicity, fairness, and bringing exposure to those projects who deserve it.
Unicrypt will complete its puzzle of fully decentralized services, representing real trust and infinite scalability.
2021 is sure to be exciting as the Unicrypt development team plans to integrate another blockchain in the upcoming months and will continue to fix shortcomings in the existing DEX environment.
Useful link