We all know how LMS is one of the biggest needs of corporations and industries these days. It is important for all businesses to have LMS integrated into their system to provide seamless training services. But, there is a lot more to it.
With a learning content management system, businesses are also able to enhance ROI significantly. All you need to do is to connect with the right vendor who can understand your business needs and help you have the LMS developed with the right features.
We are here to help you understand how LMS can not only help you with your training needs but also assist you in saving a lot in terms of expenses and boosting ROI. But let's first understand what LMS is and then take things ahead from thereon.
Learning Management System: A Brief Overview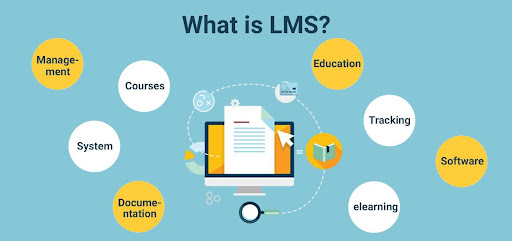 LMS or Learning management system is basically a platform taken into consideration for covering different aspects related to training and learning. With the help of LMS integration, you can avail the features of creating content courses, creating programs, tracking the progress of the learners and users, sharing course materials, and a lot more.
But, it is important that you have the right development experts by your side to assist you with the software. They understand the kind of business approach and model you follow and then get the LMS developed, keeping every bit of it in mind. So, with them, you get the software developed with the features that can give your business an edge over the others.
Today, there are different types of LMS available in the market for every industry. Right from healthcare LMS to educational LMS, all the platforms have helped the businesses gain significantly not only through training solutions but also by boosting ROI. If you are thinking about how then let's jump on to the next segment.
Ways To Measure ROI Through LMS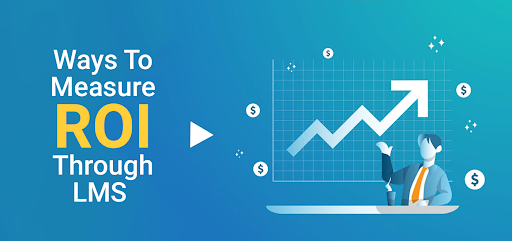 As stated above, LMS brings in a lot of features that can help businesses with their training needs. But, there is a bigger picture attached to it. We are here to help you with the same. Let's take a look at the ways LMS solutions can boost ROI for businesses around the world:
#1 Revenue generation
With the help of LMS, businesses can generate more revenue in the easiest way possible way. It can be done in several ways. With the help of LMS, they are able to reach their customers, partners, or associates without any hassle. So this shows how LMS can drive a positive impact on the business and pave the way for them to gain from the blocked revenue. Not only this, as you are able to engage with the bigger audiences with LMS, the chances of better cash flow are higher. All of it depends on the kind of LMS you are working on.
#2 Members Get Bigger
Another way LMS helps businesses gain better ROI is by getting to reach bigger audience groups. With the assistance of the respective software, you can elevate your brand image and then get to reach a bigger group audience that can help you with potential revenue growth. With LMS customization, you get to enhance your brand image and give yourself the best chance to reach a bigger audience group that can help you enhance your ROI big time. So, in this way, you can boost your returns as you get to reach more people through branding with the help of LMS.
#3. Data Maintenance Charges
One of the biggest advantages of investing in LMS is that it helps business manage their data without any hassle. As LMS is basically a cloud-based system, the vendor keeps complete control of the data. So, now you don't have to waste time and resources on maintaining your data. With the assistance of custom LMS development services, you get a system that can help you manage all your data without having to worry about any aspect whatsoever. In a matter of minutes, you can find all the data you need that is related to business and eventually help businesses boost their ROI.
#4. Training expenses
When it comes to training manually, you might have to pay for it a lot in terms of training material, resources, training space, and many other aspects. But, with LMS, you don't have to worry about any aspect whatsoever. You just need to pay for the configuration of the LMS, and the rest will be taken care of by the vendor itself. From creating courses to distributing the same, all the aspects can be done using the software itself. So, this can help you save big time in the long run. W
#5. Travel Charges
Another major advantage that you get with the LMS solution is that it curbs all the travel and transport charges whatsoever. As a company, you don't have to provide expenses to your employees for coming and attending the training. You can provide the training services remotely and reach the learners in any part of the world. You just need to get the LMS integrated with the right features that can help in the process of online sessions that can assist businesses in saving a lot and improving ROI.
#6. More Bandwidth
Another advantage that you get with an Enterprise learning management system is that you get more bandwidth. We all know how online training is so fast-paced. It becomes difficult for one to have enough time to get the same completed at their convenience. But, with LMS, one can have their training completed at their convenience. This means as and when one is available, they can pursue the course and get the same covered without any added pressure. This certainly helps the company to get a more successful completion rate, and eventually, the performance gets better.
#7. Time Saviour
Going the traditional way, training requires a lot of time. As training is completed in the set time, this means that all the learners need to gather at that time and then pursue the course. But, with LMS, this is not the case. You can easily pursue the course without any time restrictions and get the same completed a lot quicker. This can help the process of saving time and eventually improve productivity as well.
#8. Turnover Reduces
If you are thinking about getting the turnover down, there cannot be any better solution than a Learning management system. It helps you invest in employee development booster, productivity, and eventually getting the turnover down. We all know how losing out on talent can affect the company. But, with the assistance of the same, you can certainly enhance the chances of getting better results and get the bases covered that can help in reducing the turnover.
#9. Better Strategy
With the assistance of LMS, you get a detailed understanding of the progress shown by your employees. This can help you understand their strengths and weaknesses. Accordingly, you can strategize and help them get better at their skills. So, you can expect excellent performance from all that can help in the process of ROI.
#10. Better Productivity
LMS plays a crucial role in improving the productivity of the business. With the assistance of the same, businesses are able to conduct training a lot quickly and efficiently. This means that you get a lot more upskilled employees at your service that can help you with excellent productivity.
Takeaway
This shows how businesses can benefit significantly with the assistance of LMS development services. All you have to do is to connect with the right LMS development company and have experts at your service. They understand your specifications and help you have the tool developed with the right features that assist you in the process of better ROI. Good luck!
Author's Bio:  Scarlett works with the editorial team of A3logics, a leading company offering  mobile app development services. Exploring the latest technologies, reading about them, and writing her views have always been her passion. She seeks new opportunities to express her opinions, explore technological advancements, and document the details. You can always find her enjoying books or articles about varied topics or jotting down her ideas in a notebook.