These days there are thousands of cryptocurrencies and digital assets in the market to trade. It is not easy to pick the right trade because: 1) the market is highly fragmented and difficult to navigate, and 2) trading directly on exchanges is not user-friendly, and they do not offer pre-trade analysis. 
altFINS has created tools for active traders to discover trading ideas and profitable strategies within the cryptocurrency market. It is a robust platform covering all stages of the trading workflow, from trade idea discovery, analysis (pre-trade) to execution and monitoring. The platform also provides tools to aggregate data and news, analyze altcoins, find and execute trade ideas, and monitor portfolios across exchanges.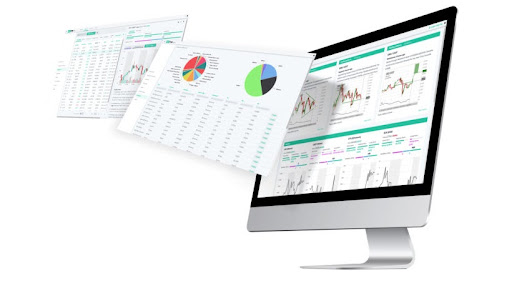 Not only an excellent alternative for active traders, altFINS native utility token, the AFINS Token, offers premium features and utilities to its holders.
What is AFINS Token and why should you buy it?

AFINS is a utility token that fuels the altFINS network. It will be used as a form of payment for subscriptions and access to third-party content on the platform. AFINS token also incentivizes users through exclusive rewards, discounted access to the platform's tools and content, and other valuable opportunities on the altFINS platform. 
If you are already an altFINS platform user or plan to use it anytime soon, investing in $AFINS to supplement your portfolio may be worthwhile. First, holders of AFINS Token get huge discounts on subscriptions to the platform. Secondly, AFINS token holders will get priority access to new platform features, including automated trading algos, education webinars, on-chain analytics, etc. Users can also earn $AFINS rewards for using, trading, learning, promoting, and contributing to the altFINS platform.
It is no surprise; altFINS is a powerful trading platform for discovering and executing profitable trading strategies. altFINS already has tens of thousands of traders using it to scan, analyze and trade digital assets across multiple exchanges. 
How to buy AFINS Token
altFINS is excited to announce that we will be holding both private and public crowdsale. To find out more information about our token sale and how to buy AFINS Token, please subscribe to our newsletter on our website.
In the meantime, here's what we can share about AFINS tokenomics: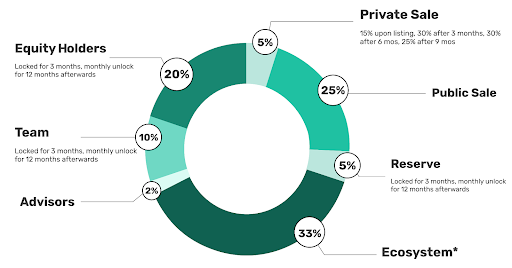 Total supply of AFINS tokens is 100 million.

Exactly 5% of all AFINS tokens have been allocated for the upcoming private sale and 25% for the public sale.

All tokens distributed to Team, Reserve and Equity Holders will remain fully locked up for three months. Afterwards, the tokens will then be unlocked monthly for 12 months. 
Please follow us on the channels below for all the latest updates. 
altFINS Telegram Official Channel